Deep Neck Contouring: Sculpting Elegance with Precision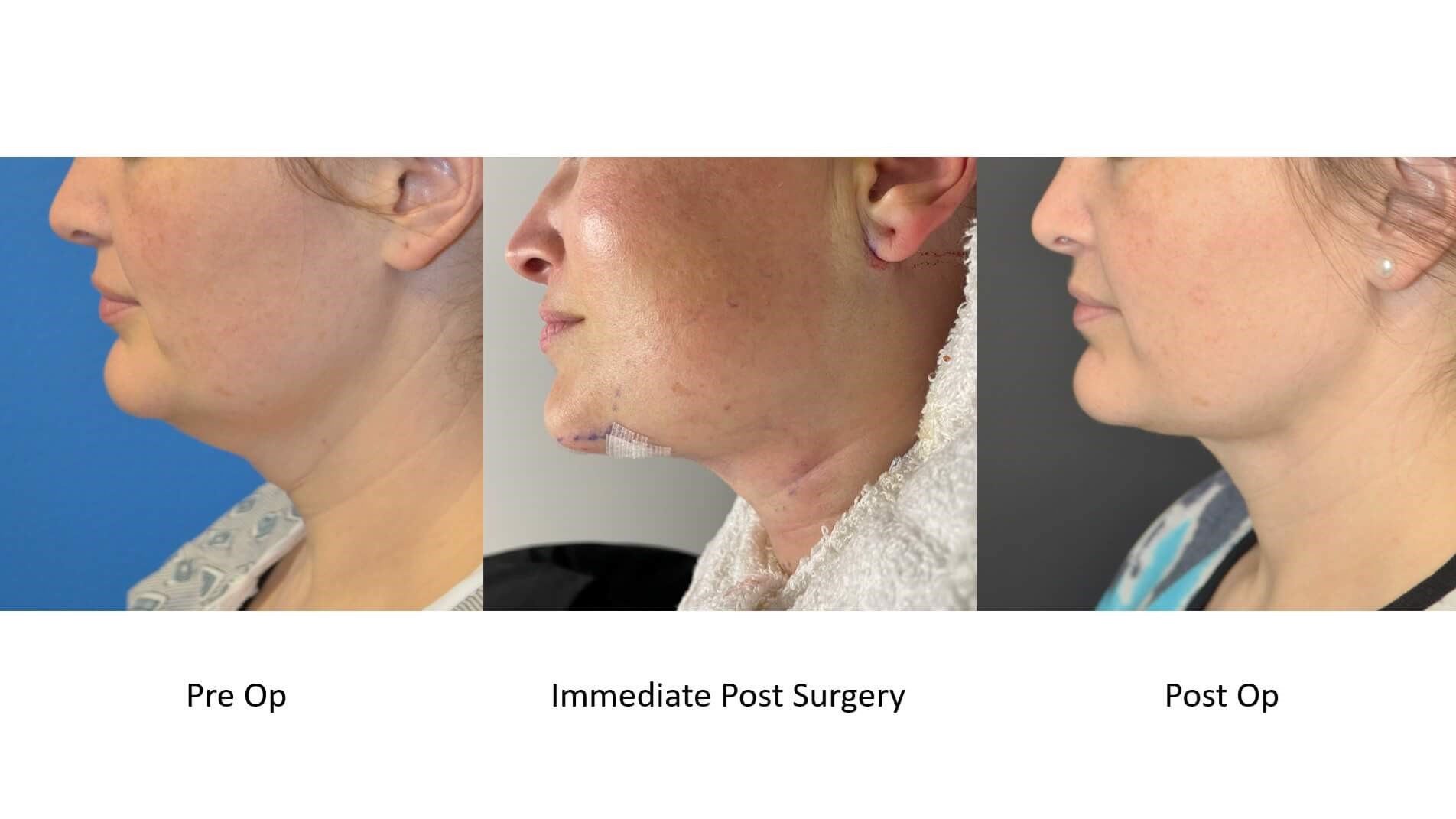 Hey there, beauty enthusiasts! Are you ready to dive into the world of jaw-dropping transformations? Today, we're exploring the fascinating realm of deep neck contouring—a cutting-edge plastic surgery technique that promises to enhance your profile like never before. So, let's unravel the secrets of this transformative procedure.
What is Deep Neck Contouring?
Deep neck contouring is a plastic surgery procedure designed to redefine your neck and jawline, creating a sleek and sculpted appearance. By strategically targeting excess fat deposits, sagging skin, and muscle laxity, this technique helps you achieve a refined neck contour that exudes elegance and grace.

The Power of Precision
This transformative procedure relies on the skillful hands of a skilled plastic surgeon. By employing advanced techniques, such as liposuction, muscle tightening, submandibular gland resection, and skin excision, deep neck contouring can address a variety of concerns. The precise sculpting ensures natural-looking results that harmonize with your facial features, giving you the confidence to flaunt your profile.  By sculpting the deeper structures in the neck the superficial fat is preserved and thus a natural contour of the neck is more readily accomplished with the passage of time compared to aggressive neck liposuction.

Benefits Galore
Why consider deep neck contouring? Well, let's count the ways:

Enhanced Definition: Bid farewell to the dreaded double chin and welcome a defined jawline that accentuates your facial contours.
Youthful Rejuvenation: Say goodbye to loose and sagging skin, as deep neck contouring tightens and firms your neck area, taking years off your appearance.  By reducing the bulk of the submental region we are in fact requiring more skin to redrape over a longer distance.  Think adding the two sides of a triangle compared to the hypotenuse.  a+b is longer than c when a and b are sides of triangle and c is the hypotenuse.  Sorry there shouldn't be any math.
Complementary Harmony: Achieve a balanced aesthetic by aligning your neck contour with the rest of your facial features, creating a harmonious and pleasing look.
Boosted Confidence: Enjoy newfound self-assurance as you showcase your elegant profile, free from concerns about excess neck fat or laxity.
The Procedure (Simplified)
Deep neck contouring typically involves a combination of liposuction, muscle tightening, and skin excision. Under the expert guidance of a board-certified plastic surgeon, the excess fat is gently removed through small incisions, muscles are skillfully repositioned for optimal firmness, and any surplus skin is precisely trimmed. The result? A refined and sculpted neck contour that beautifully complements your overall appearance.

Recovery and Results
While individual experiences may vary, most patients can expect a relatively short recovery period. Mild swelling and bruising may occur initially, but these effects subside gradually, revealing the stunning results beneath. As the healing process progresses, your neck's new contours will emerge, showcasing your enhanced beauty to the world.  At Levesque Plastic Surgery we typically perform this procedure in our office under local anesthesia and small amount of medications by mouth such as Xanax.

Are You a Suitable Candidate?
Deep neck contouring is best suited for individuals who are in overall good health and have concerns related to excess fat, mild sagging skin, and muscle laxity in the anterior neck area. To determine your eligibility and explore personalized options, schedule a consultation with a qualified plastic surgeon. They will evaluate your specific needs and provide expert guidance to help you achieve your aesthetic goals.
So there you have it—a brief introduction to the captivating world of deep neck contouring. This transformative procedure harnesses the power of precision to sculpt an elegant and refined neck contour, elevating your entire profile. Say goodbye to insecurities and embrace your newfound confidence!
Remember, always consult with a board-certified plastic surgeon to discuss your unique needs and expectations. Stay tuned for more exciting beauty insights, right here on our plastic surgery blog. Until next time, embrace your beauty and shine bright!
Disclaimer: The information provided in this blog is for educational purposes only and should not be considered medical advice. Always consult with a qualified plastic surgeon for personalized recommendations and guidance regarding plastic surgery procedures.