Mommy Makeover Surgery: What you need to know about recovery and cost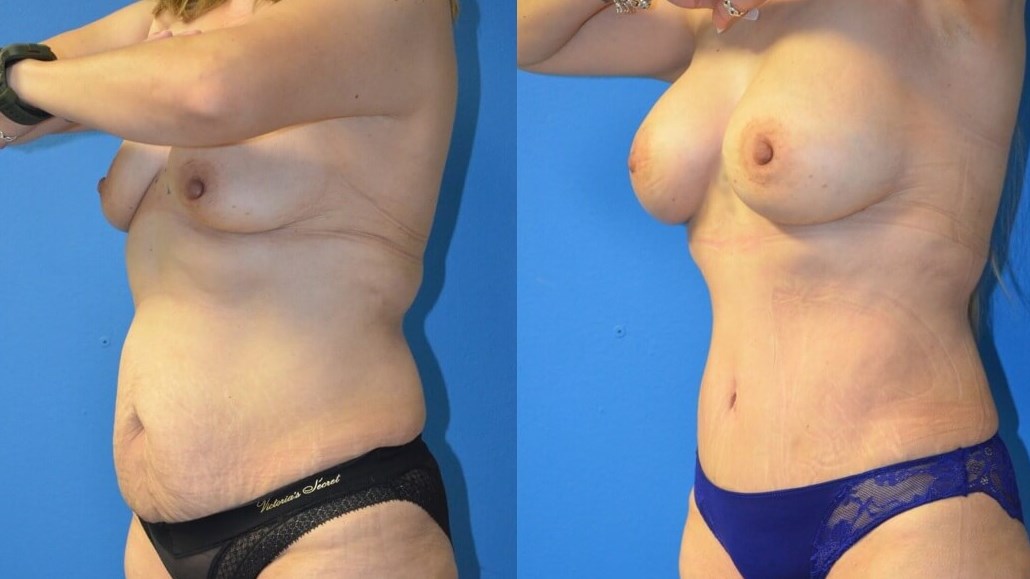 Pregnancy and childbirth can take a toll on a woman's body, leaving her with sagging breasts, a round tummy, and stubborn fat deposits that don't seem to respond to diet and exercise. That's where mommy makeover surgery comes in. This popular cosmetic procedure, which typically combines a tummy tuck, breast lift, breast augmentation, and liposuction, can help women regain their pre-baby bodies and boost their self-confidence.
However, before you consider mommy makeover surgery, it's important to understand what the procedure entails, what the recovery process looks like, and how much it typically costs.

The Procedure
A mommy makeover typically involves a combination of procedures that are designed to address the specific needs and concerns of each patient. In general, the most common procedures included in a mommy makeover are a tummy tuck, liposuction, breast lift and or breast augmentation.

A tummy tuck, or abdominoplasty, involves removing excess skin and fat from the abdominal area and tightening the underlying muscles. This procedure can help address the loose skin and stretched abdominal muscles that are common after pregnancy.  Unfortunately, no amount of exercise can reposition the rectus abdominus muscles should you have developed separation of the muscles during pregnancy.  Performing a rectus plication, which is moving the muscles back to the midline, restores the core function and keeps the intrabdominal fat/contents from pushing forward and helping with a rounded belly appearance.

A breast lift, or mastopexy, involves lifting and reshaping the breasts to a more youthful position. This procedure can help correct sagging breasts that have lost volume due to pregnancy and breastfeeding.
A breast augmentation can be performed with breast implants or with your own fat transferred from another area of the part that is having liposuction to restore volume lost after pregnancy.
Finally, liposuction involves removing stubborn fat deposits from areas of the body that are resistant to diet and exercise, such as the hips, thighs, and love handles. This procedure can help sculpt the body to a more aesthetically pleasing shape.
Recovery
Recovery from a mommy makeover can take several weeks, and patients should plan to take time off work and other activities to allow their bodies to heal.  This includes arranging for adequate help for any little children.   Immediately after surgery, patients may experience pain, swelling, and bruising, which can be managed with medication.
Patients will need to wear compression garments and have lymphatic massages to help reduce swelling and promote healing, and they should avoid strenuous activity and heavy lifting for several weeks. It's important to follow all post-operative instructions provided by your surgeon to ensure the best possible outcome.
Cost
The cost of a mommy makeover can vary widely depending on the specific procedures included and the location of the surgeon. In general, costs will be broken into a surgeon fee, facility fee, anesthesia fee and supplies such as garments, prescriptions, and post operative massages.  In Austin, typically a mommy makeover procedure including a tummy tuck, liposuction, breast lift costs could be in the 15k-20k range and take 4-5 hours.  This will also depend on the specific procedures performed and each patient's size or body mass index (BMI).  While cost is an important factor of any cosmetic procedure it should not be the only factor.  Choosing a qualified surgeon certified by the American Board of Plastic Surgery that works with an excellent team will give you the best chance for a successful procedure.